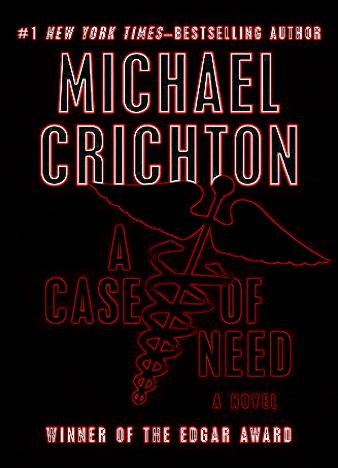 Michael Crichton is back with a brand-new blockbuster, a mystery thriller that will keep you up all night guessing and second-guessing on every single page. The Randalls are one of the most prominent folks in Boston's medical circles. But when J. D.'s young daughter dies after a bad abortion, the whole medical community goes insane. Was it a case of professional malpractice? A terrible accident?
Or did someone simply want to kill the poor child? Mr. Lee, a renowned, gifted surgeon, is the prime suspect in this case. Abortion is illegal, but he's been doing it for years, along with Berry, his colleague. After the teenager's horrifying death, the cops put Lee in jail based on a murder charge, and now it's time for Berry to clear his friend's good name and prove that he had nothing to do with Karen's abortion.
In order to do that, the pathologist will have to uncover the real truth behind this case, a truth that will shatter even the strongest men out there. What will he find buried behind the smiling faces and polite handshakes? A Case of Need is a superb new mystery/suspense from Crichton, one of the best novels by the bestselling author and an inspiration for countless TV shows that are currently on.
If you're a fan of the man's work and/or medical thrillers, grab a copy of A Case of Need and dive into a world full of secrets, lies, and betrayals. The story is brilliantly written, accurate, meticulous, detailed, and, naturally, dramatic and gripping, Suspense and tension go hand in hand to deliver an overwhelming and totally satisfying experience for the readers.