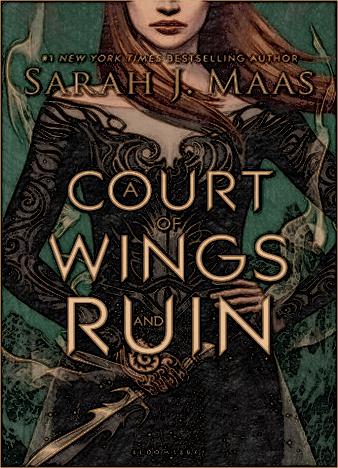 If you love romantic novels and are a sucker for adventure and fantasy, then you probably know who Sarah J. Maas is. This lovely young lady is one of the most commercially successful writers in the genre right now, and her books always top the international charts.
As for her Court of Thorns and Roses series, the critics are calling it a defining release for modern-day fantasy. With that said, A Court of Wings and Ruin, the latest addition to the franchise, is a must-have for all the young adult fans of action, adventure, mystery, magic, and everything else in between. Feyre has been through a lot, and, even though she's been victorious most of the time, she's got a lot on her plate right now.
She's back at the Spring Court to collect as much info about her fierce enemies as she can. Tamlin is still out there, and the invading king is getting ready to march on Prythian. One single move could result in an all-out war, and Feyre will have to pick her allies and think long and hard before trusting any High Lord of the realm.
Nothing's certain, and if the girl fails to maneuver through the treachery waters of politics, a bloodthirsty war will destroy everything that she's been working for. The world armies are restless, and Feyre's efforts might just not be enough to convince them to lay down their arms and go back home peacefully. Is there a chance for peace in these uncertain times, or are the kingdoms destined to kill each other in a pointless war? Sarah J. Maas did it again! A Court of Wings and Ruin is just as riveting and exciting as the previous two chapters and brings more drama into the series.