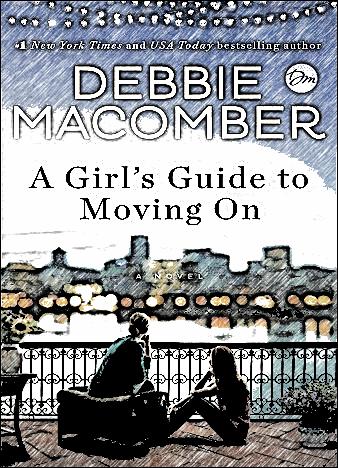 Debbie Macomber is, without a doubt, one of the greatest writers and brightest minds of our generation. She's got countless bestselling books and awards behind her back, and today she's back with a new blockbuster, A Girl's Guide to Moving On. It's a powerful, moving, uplifting story about a woman and her daughter-in-law who find the courage to break free from their disastrous marriages and start it all over.
They are ready to face whatever comes their way, but they will have to hold on to and trust each other completely in order to survive in this new, scary world of being independent. Fortunately, the brave women soon realize that they are much stronger than they thought and that their big, loving hearts and their pure desire to love will conquer all and bring happiness and joy into their lives.
Both Nichole and Leanne had been ignoring the fact that their husbands were unfaithful, and were simply afraid to let go of the lives that they got used to. However, when they meet Rocco and Nikolai, handsome, kind and caring men, they learn what it means to be truly happy and to have somebody in your life who loves you and wants to take care of you.
A Girl's Guide to Moving On is a brilliant novel about two regular women who are not afraid to say "No" to the unfairness and injustice in their lives and to believe that they do indeed deserve a different, better life. This book is about friends, love, hope, strength, and it proves that every single woman out there has a right to demand more and to take more. The critics call Debbie Macomber's latest novel the best one yet in her career, which means it's a must-have!