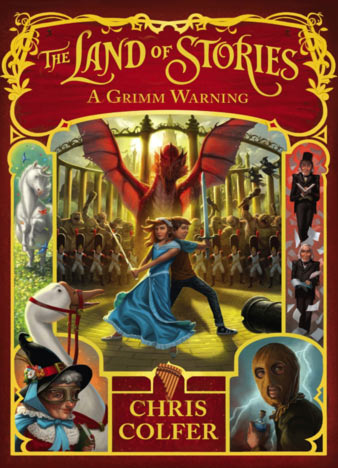 The third book of the series starts with the scene when Alex Bailey learning the peculiar subject of how to became the magic godmother and rule the Land of Stories. She must become a Fairy Godmother and prepare herself for the coronation, so she worked very hard to achieve this goal. While his sister trains herself to be a ruler of the Land of Stories, Conner Bailey goes at the usual school on the Earth and asked constantly about the whereabouts of Alex.
One day Conner Bailey knows that he will go to Germany very soon to know new magic stories, written by the brothers Grimm. The new pages were discovered in a time capsule untouched by time. And most amazing news about it is that on the school trip to Germany Conner goes with Bree Campbell. This girl he loves with all his heart. The only one bad thing about the trip is that the Bree Campbell will be travelling in a company of the book huggers – really annoying girls from school.
Casting spells is a very hard doing, so Alex Bailey is messing up constantly. While she tries to improve her magic skills she meets a boy with whom she instantly falls in love. He is a farm boy. His name is Rook Robins, and he is brilliant in many things.
The Land of Stories series:
Book 1. The Wishing Spell
Book 2. The Enchantress Returns
Book 3. A Grimm Warning
Book 4. Beyond The Kingdoms
Book 5. An Author's Odyssey
Meanwhile, the brother of Alex finds out about the great danger which can do many bad things in the Land of Stories. He received a secret message (A Grimm Warning), thanks to the previously unknown German fairy tales…