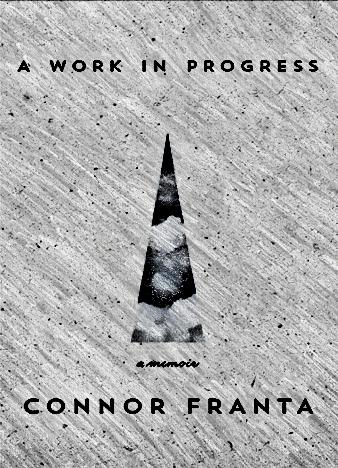 Connor Franta, a bestselling and award-winning author, created something truly beautiful and unique with A Work in Progress. It's a deeply personal memoir and the author talks about his fascinating journey from a regular boy from a small town to a worldwide star. His "rise to popularity" taught him a lot of lessons, and he shares it all with the readers in a highly entertaining, funny and honest way.
He comes from a family with 4 kids and he spent his early adulthood years trying to figure out who he really is. He struggled with sexuality and identity back in high school, but, he managed to overcome his fears and pursue his dreams. His creative passion has always been the biggest "driver" in his life, and that's exactly what allowed him to become and Internet sensation.
Today, Mr. Franta is an entrepreneur, philanthropist, and, of course, a YouTube legend. Currently, he's got 5.6 million subscribers and more that 350 million views! In A Work in Progress, the author talks about his past with a smile on his face, explores the present with love, passion and, of course, humility, and hopes for a marvelous future. Franta opens up about his personal struggles and offers heartfelt tips on how to beat your deepest fears and insecurities while you're still a kid.
His honest, wise words will be really helpful for all the young adults who are growing up in the age of Internet addiction and social media. His message is - always believe in yourself, love yourself and never be afraid to go after your dreams. If you've been following Connor's life on his channel but still want to learn more about the man, grab a copy of A Work in Progress and enjoy!