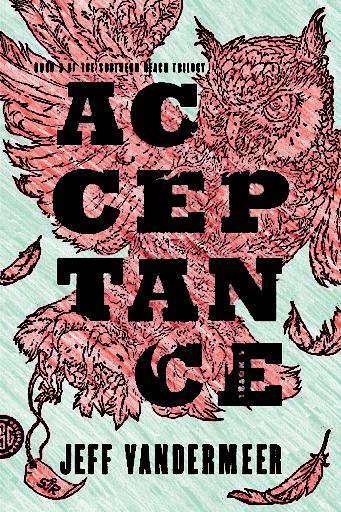 It is winter in Area X, the mysterious wilderness that has defied explanation for thirty years, rebuffing expedition after expedition, refusing to reveal its secrets. As Area X expands, the agency tasked with investigating and overseeing it--the Southern Reach--has collapsed on itself in confusion. Now one last, desperate team crosses the border, determined to reach a remote island that may hold the answers they've been seeking.
If they fail, the outer world is in peril.
Meanwhile, Acceptance tunnels ever deeper into the circumstances surrounding the creation of Area X--what initiated this unnatural upheaval? Among the many who have tried, who has gotten close to understanding Area X--and who may have been corrupted by it?
Not only we highly recommend this series, but strongly recommend budgeting yourself the time to read it not as three books over a lengthy period of time, but as a single story read in as few sittings as possible so that you can better catch its haunting echoes, and be more fully enveloped in its strangely wonderful world.
In Authority, VanderMeer shifted the focus from Area X to the Southern Reach bureaucracy.
The Southern Reach Trilogy:
Book 1. Annihilation
Book 2. Authority
Book 3. Acceptance
The Biologist (now calling herself Ghost Bird) has mysteriously reappeared on our side of the barrier, and the new Director of the Southern Reach, who asks to be called Control, tries to figure how that happened, why she seems different, what happened to the twelfth and prior expeditions, and finally, what is it in Area X that is reshaping that portion of our world and can anything be done to stop it?