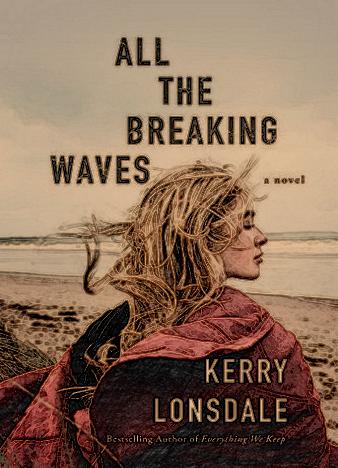 Everything We Keep is one of the greatest novels of our time, and now Kerry Lonsdale, the brilliant author, is back with a brand-new masterpiece. This is an enthralling story about the devastating force of secrets, the all-forgiving power of love. Molly, the main character of the book, left the guy she loved behind after a horrible accident devastated her family.
12 years later, the woman has managed to create a normal life for her 8-year-old daughter and for herself. She's an art history professor and makes breath-taking jewelry. Her little kid is growing up in a peaceful, loving home. Molly never had that in her childhood, and one look at Cassie, the little princess, gives her hope for the future.
But when torturous visions and terrifying nightmares attack Cassie, her mom has no other option but to take her to the one place that she thought she'd never go back to - home. Nobody knows what Molly will find there after leaving more than a decade ago...All the Breaking Waves is a gripping, heart-warming exploration of our deepest, most intimate emotions, including love, devotion and motherhood. This is the story of a young woman who has to face her own troubled past, forgive herself and do whatever's necessary to save her little girl.
Kerry Lonsdale did it again, ladies and gentlemen! The woman created a thought-provoking, heart-wrenching page-turner that the critics are calling one of the best books of the year. If you love novels about the fragile ground of forgiveness, recognizing beauty in things and places others don't, and magic, this one will keep you all night long.