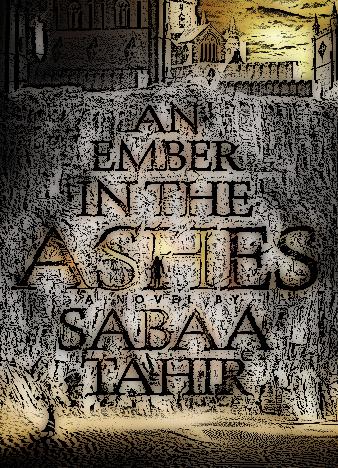 Sabaa Tahir is one of the greatest fantasy writers of our time, and An Ember in the Ashes is her first novel in the bestselling series. This book broke a lot of records and won a lot of international awards, which means it's pretty special. The critics praise it for being harsh, brutal, addictive and realistic while combining it all with love and romance. The characters are bold, brave and likable. The narrative is fast-paced, action-charged and epic.
This is a story about Laia, a slave, and Elias, a soldier, who are destined to be together. They're both prisoners in their own way, but, if they join their forces, they might just be able to break free and regain their freedom. In their world, under the rule of the tyrants, defiance is the biggest sin and it's punishable by death. Every single person has to vow his/her blood to the rulers, otherwise, their families will be executed and their homes destroyed.
Laia, the main character of the book, lives with her grandpa, grandma, and big brother. They don't want any trouble and try to follow the rules. They've seen what the regime does to the people who dare to opposite it. However, when they take her brother away for treason, Laia has no choice but to fight. She's ready to do everything in her power to bring him back, and so, she strikes a deal with the rebellion: they'll break her brother free, and, in return, Laia will have to spy for them while in the Empire's academy.
And that's where she meets  the academy's greatest soldier, its pride and joy. At the same time, he hates the Empire and wants to fight against the brutal regime. So, the two decide to work together and bring the ruthless rulers to their knees. An Ember in the Ashes is harrowing, gripping and ridiculously addictive. Sabaa Tahir created a masterpiece that will blow you away.