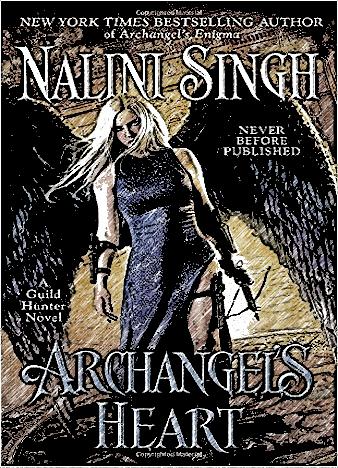 A good novel that would combine romance, action and fantasy is a rare thing these days, and that is why the Guild Hunter series has so many fans all across the globe. As for Archangel's Heart, it's the brand-new addition to the franchise and the latest bestseller from Nalini Singh. Welcome to a breath-taking and blood-chilling world where a gorgeous archangel is caught in a web of darkness.
Lijuan is nowhere to be found, and nobody knows for sure if she's dead or just sleeping for centuries. Regardless, her lands are being devastated by a rising force in the face of vampires. That's precisely why an ancient group of angels calls everybody from Cadre for an urgent meeting to talk about their new plan to restore balance and order.
At the same time, Elena, a guild hunter who was turned into an angel, is taking Raphael, the man of her dreams, to the group's compound. And she can't shake the feeling that something's wrong and that nothing's as it seems. She hears voices coming from the stone walls, and the more she listens to them, the darker and scarier the world around her becomes. Elena is not ready to face the harsh truth that's hidden between those walls; even Raphael isn't ready for it.
However, very soon Elena will have to confront the truths that will make her rethink everything she knew about herself - who she really is, where she comes from and what her real destiny is...Nalini Singh did it again, ladies and gentlemen! Archangel's Heart is nothing short of a masterpiece, and the fans of action fantasy novels will most certainly appreciate the original world, the amazing characters, and the twisty plot.