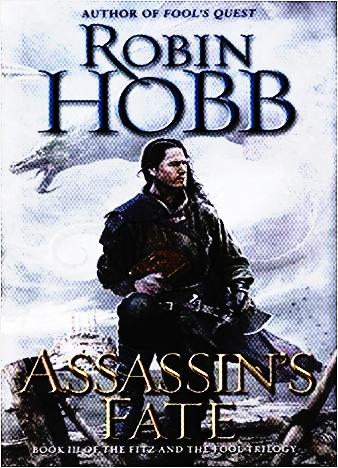 If you've been restlessly waiting to find out how the epic Fitz and the Fool series ends, you'll be pleased to learn that the final chapter in the trilogy is already here! Yep, Robin Hobb has delivered on her promise, and Assassin's Fate is her best book to date. This author has a huge army of fans that celebrate a new release from her like it's Christmas or something, and they're in for a real treat.
Ok, let's see what she's got in stores for us this time! About 2 decades ago, Hobb wrote the very first novel about the now-legendary Farseer and his best bud - Fool - and now we finally get to follow their last journey. Fitz's baby girl, Bee, has been abducted by a powerful organization called the Servants.
These people can see the future and use their knowledge to multiply their power, influence, and wealth. As it soon turns out, the man's daughter plays a vital part in their dreams, but her role is still a mystery. They take her from one corner of the Earth to another, and Fitz thinks that she's long gone. So, he embarks on a journey, a mission to avenge her death and destroy the Servants once and for all.
Soon, he arrives at their stronghold, a place that the Fool used to live once. He remembers the island as his worst nightmare: they maimed him, and, even though he did manage to escape, it's hard to go back there. Still, he's a dreamer, and he has the gift of shaping the future to his liking. As for Fitz, he's not as strong as he used to be, but there's still no match for his skills out there. He's great with blades and knows magic. The mission is pretty straightforward: to kill every single Servant they see.