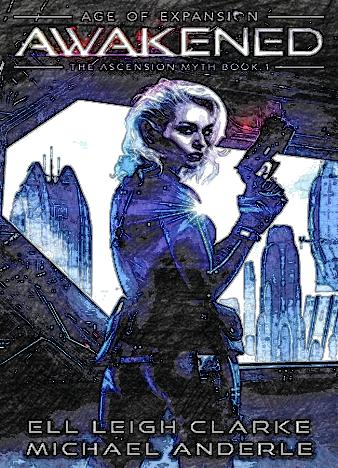 Welcome to a futuristic world where even the broken ones can make a huge difference. When a vigilant AI hacks into Molly's holo device, she drops everything and focuses on leaving the army before they realize what really happened. The thing is - the fastest and most reliable way out is also the most frustrating and embarrassing one.
But Molly isn't used to going against her own will, so, she embarks on a life-changing journey, a rough and bumpy adventure with her buddies - the change makers - and confronts a villain with more power than any of them would ever consider possible. It's not safe in her hometown anymore, and Molly sets up a base on a faraway asteroid. You can't fight an ever-strong enemy on an open field - intelligence and wits is what will lead this team to victory.
As it soon turns out, the asteroid not just a regular "rock" and comes with its own set of mysteries that the team will have to get to the bottom of. The Etheric Empire is slowly, but steadily becoming the leading force in the Universe, bringing different species, systems, and beliefs together. Will Molly and her friends find a place for themselves in this ever-changing new reality, or will they be buried in the ruins of the old worlds?
Awakened is just another awesome science fiction novel in the Kurtherian Gambit franchise and will be greatly appreciated by the fans of the genre. Unique, hazardous worlds, a fight for survival, an action-packed, blood-rushing narrative and a heroine to die for - that's what you'll find in Awakened, one of the best sci-fi novels of the year. Ell Leigh Clarke did a great job with creating a new series that's equally gripping and thought-provoking.