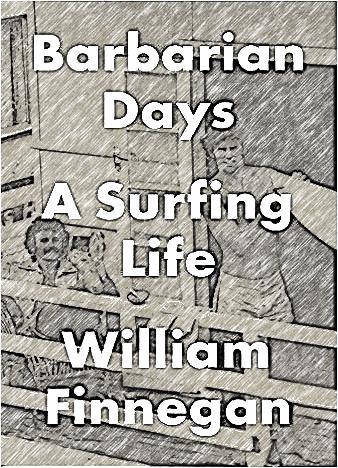 William Finnegan, a life-long surfer, delivers a magnificent autobiographical debut with the Barbarian Days. It's a deeply personal story about a man who was obsessed with surfing and was one of the best at it. From the outside, it looks just like a regular sport, but from the inside, it's a way of living, a super-strong addiction, a dangerous path. William grew up in Cali and Hawaii and he has been surfing ever since he was a little kid.
Yes, he's been chasing waves for as long as he can remember. Finnegan was an adventurous young man, a daredevil, and he managed to become a well-respected writer/reporter. Barbarian Days is his ultimate report on the unfamiliar world of surfing. It's an invitation into the lives and minds of grown fellas who become best friends while challenging the waves and trying to stay afloat.
The author talks about his life during the early years, when he was a member of a white-boys-only gang at school and still had a best friend from Hawaii. Next, he goes on to comment on how everything turned 180 degrees for the kids and their parents after the social revolution of the '60s. William Finnegan had a rich life, and he used to camp in Fiji and discovered one of the greatest waves in history.
Then, he and his friends spent a couple of months in a beautiful fishing village, navigated through the darkest corners in Indonesia, fought malaria and did other crazy things, and surfing was a big part of their adventures, an essential element to them. Barbarian Days is a great adventure story, a memoir, a vivid picture of social differences and changes, and a fascinating report on surfing and everything that it's about. Today, William is not surfing anymore, but he still remembers the waves and the way he felt when he was one on one with the oceans and the seas...