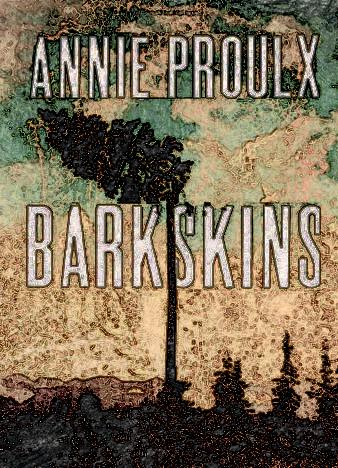 The main events of the novel were going on in the 17th century. Two broke Frenchmen landed in New France. Very soon Charles Duquet and Rene Sel become barkskins. It is a special word for woodcutters. It is not an easy job even for experienced workers. Rene Sel is not very pleased with his own life. The hard job sacks all strength from him. Moreover soon after arrival in New France land, he married a Mi'kmaw woman. As a result, all their children are equally hated by European people and the natives.
Charles Duquet is a mush much luckier man than his old friend. He managed to run from his last seigneur and start working as a fur trader. He is a ruthless, but also a very crafty man. After some time of preparing, he opens a new business – as a timber.
The story told us by Annie Proulx is not simply the story of life achievements of two Barskuns. It is a complex tale about living of all Charles and Rene descendants, covered almost three hundred years. The reader will know how they move across all North America, how they returned to an ancestor's home in Europe. It is even about how they came to China and trying to survive in New Zealand. Do not miss this masterpiece of Annie Proulx, the Pulitzer Prize and National Book Award winning writer.