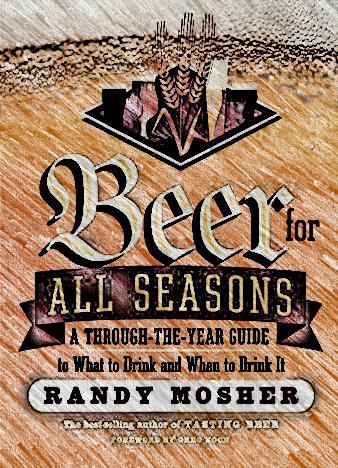 For everything there is a season — and beer is no exception. Best-selling author Randy Mosher leads you on a delicious tour of beer-tasting opportunities throughout the year, guiding you through all the best seasonal beer releases and festivals.
Discover which beers are best to drink on warm spring afternoons or icy winter nights, and learn to make the most out of Craft Beer Week and Oktoberfest.
Fun, fresh, and full of insider information, Beer for All Seasons will have you enjoying the varied delights of your favorite beverage year-round.
Homebrewer, teacher and author Randy Mosher writes an introductory beer book. He covers how beer history and how it is made, the major beer styles, pairing beer with food, interesting beer customs and suggests various beers for drinking thought the course of the year. After two chapters covering beer history and appreciation he pens a chapter on each season, complete with beer selections and beer festivals and events held around the world. The book is well written, entertaining and illustrated. If you are new to craft beer and are looking to expand your horizons, this is a good place to start. if you are looking for something more in depth, pick up his Tasting Beer or Mastering Homebrew.