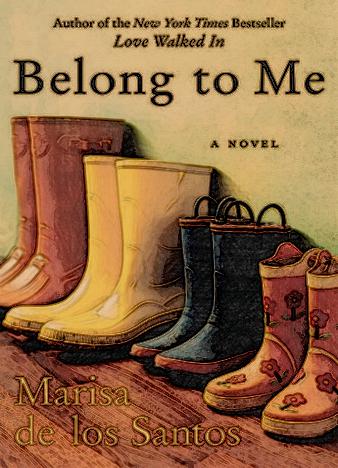 Belong to Me is a sophisticated, yet simple, engaging and touching novel from one of the best new voices in literature. It's insightful, funny, heart-warming and inspiring. And, it's a mighty page-turner that will keep you on your feet. The critics are praising Marisa De Los Santos for creating an unusual, refreshing story that touches the hearts and minds of people from all over the world.
The book is about us - regular folks. It's enchanting and rewarding and talks about the little (and big) accidents in our lives that define who we become in the long run: how we pick our friends, our husbands/wives, how we build our relationships and how we act when something goes wrong. The novel focuses on 3 neighbors and their deepest, most intimate feelings and emotions.
Cornelia and her man move to the suburbs, but the new life turns out to be quite challenging for them. They've got some drama to take care of, and it's gonna be a long road for the couple. Piper is a cheerful girl who prefers to keep her head up while her best friend is suffering from cancer. Dev is a teenage boy whose dad is missing and mom becomes friends with Cornelia, the new neighbor.
These people are quite different, and, at first, they have nothing in common. But they do find soul mates in each other and together they are destined for great things. Belong to Me is a revealing, eye-opening novel that will be a perfect fit for your library. If you love books that talk about the most important things in the world in a funny, unique way, then Marisa De Los Santos's sensational game-changer will be one of the greatest reads of the year.