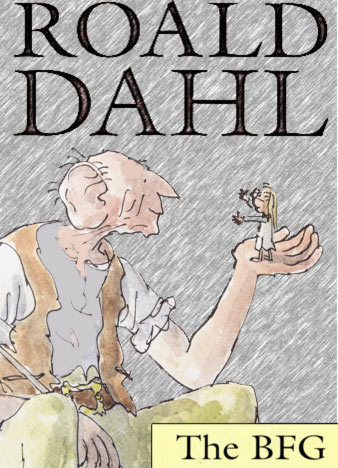 The Big Friendly Giant is no bone-crunching ogre from the usual fairly tale. This guy is really nice and kind. But not all giants like him. So it is absolutely lucky for Sophie that she meet him, but not another creature of his species.
How she met the Big Friendly Giant. She first saw him in the night and was carried away to his enormous house. Had she been taken away by another giant – her life would have ended very soon. Because the other giants very like to eat people and especially children.
One day Sophie knew that group of evil giants wants to eat the little children again and decided to stop them. The Big Friendly Giant, her best friend would help it that deadly mission.
The BFG was published in 1982. This children's book was illustrated by Quentin Blake and was a rewrite of a little story from Roald Dahl's book published in 1975. After 27 years since the first publication, the BFG novel has sold no less than 37 million books. In this giant number of sold copies was calculated in the United Kingdom only.
The BFG has two visual adaptations. The first one was created in 1989. It was an animated version for TV. And the second hit the screens as a motion picture in 2016. It was directed by Steven Spielberg.