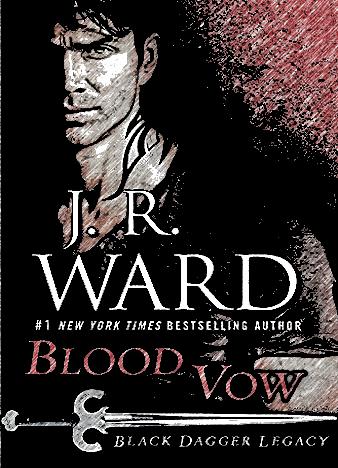 As far as romantic fantasy novels about vampires go, the Black Dagger series is probably the most popular one in the 21st century. J.R. Ward has been delivering that heat for years, and her fan-base is only getting bigger and stronger. Blood Vow is a brand-new story about love, passion, and epic clashes. The battle between the world's strongest clans goes on and on, and the Brotherhood continues to recruit the best of the best and to turn them into modern-day super soldiers.
Axe, one of the new-comers, is a fierce, vicious and witty fighter who likes to keep to himself and is not really a people person. He's dealing with a tragedy that flipped his life upside down, and fighting the good fight is the only way out for him right now. So, when a rich and fancy lady starts to look for a proper bodyguard, he immediately offers his services.
However, he could never think that this one-time gig would spark an animal attraction between him and the woman that he's supposed to guard and protect. Elise is also going through a rough patch, and Axe is a good distraction to clear her head and to get back to normal. But, what seemed to be just a fling turns into something much bigger, and the lovers can't do anything to stop the ever-growing affection. Axe is afraid that the secrets that he's hiding will break them apart, but Rhage, one of the best Brothers out there, wants to help him out and ensure his happiness.
At the same time, a new evil is rising, and it could put an end to everything the Brotherhood holds dear. Blood Vow is another one of those brilliant J.R. Ward stories that you'll fall in love with and stay up all night trying to finish. This is a gripping, engrossing fantasy novel about love, passion, centuries-old secrets, bonds, brothers and ancient evil.