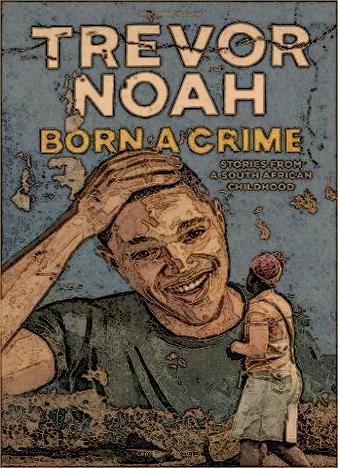 Trevor Noah is a well-known comedian from South Africa, and he's got a couple of bestsellers behind his back. Born a Crime is his latest offering, and it's a compelling, exciting, inspiring and really funny story of one regular man. This is an autobiography, ladies, and gentlemen, so, everything you read in this book did really happen in real life. Trevor traveled from Africa all the way to the Land of Dreams and made it to the desk of the super-popular Daily Show.
His father is a white man from Switzerland, while his mom is a black Xhosa woman. Back when he was born, a union like that was considered to be a crime and was punishable by 5 (!) years in jail. Trevor was a living proof of the "wrong" thing that his parents did, so, most of the time, he was forced to stay at home during his childhood.
His mother took some pretty extreme measures of hiding him from a country that could take him from her whenever it pleased. Fortunately, liberation came eventually, and the family started to enjoy their freedom, living openly and taking advantage of every single opportunity that came their way. Born a Crime is the fascinating story of a man who had a rough childhood and went through numerous struggles on his way to finding himself in a harsh world where he was forbidden by the law.
A big part of the book is dedicated to Noah's mother - a fearless, strong and religious person, a woman who did everything in her power to ensure a bright future for her son. Some of the stories in Born a Crime are dramatic, others are hilarious, but they're all pretty damn inspiring. This autobiography will be a great read for all the fans of influential stories that stay with you forever.