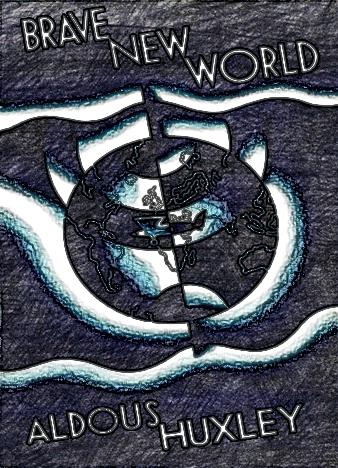 Aldous Huxley is rightly considered a prophetic genius and one of the most important literary and philosophical voices of the 20th Century, and Brave New World is his masterpiece. From the author of The Doors of Perception, Island, and countless other works of fiction, non-fiction, philosophy, and poetry, comes this powerful work of speculative fiction that has enthralled and terrified readers for generations.
Brave New World remains absolutely relevant to this day as both a cautionary dystopian tale in the vein of the George Orwell classic 1984, and as thought-provoking, thoroughly satisfying entertainment.
As regards the actual plot, Brave New World is in essence a portrayal of a utopia (or dystopia, depending how you look at it) in which there is constant prosperity, people are always content, as they are well provided for and have been programmed to like their society in all respects.
This programming is undertaken by workers in charge of breeding the future citizens of this idyllic world, which is united under one government, under Ford. As everybody has been programmed to like their class and job, everybody is constantly content and has no wish to do anything other than what is required of them. If they happen to become depressed, of course, there is always the mood altering drug Soma.