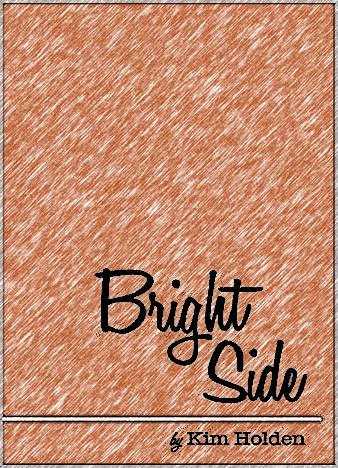 Kim Holden claims that we all have secrets, and it's hard to argue with that. Obviously, some secrets are bigger than others, and when they come to the surface, some "fix" you, and some destroy you. Kate, the main character of this story, has been living quite a special life.
She's been through a lot of pain and hardship, not to mention the tragedies that seem to follow her on every step of the way; but, at the same time, she still manages to be an optimistic, happy person who believes in the Greater Good and takes whatever comes her way with honor and dignity. Gus, her best friend, has a nickname for her - "Bright Side" - and it's like the perfect description for this lovely girl. Kat is a truly extraordinary person: she's funny, talented, strong, resilient and pretty smart for her age.
There's one more thing that you should probably know about her: she's not a big believer in all that "love nonsense" and considers all-consuming love to be just a fairytale story. With that said, when she moves to Grant (a lovely townlet in Minnesota) for her college degree, falling in love with a dashing young man named Keller is the last thing on her mind.
But love is known for finding its way into the most callous hearts, and, given the fact that Kate is a sanguine, cheerful young woman, it was only a matter of time before love conquered her heart and soul. Both the girl and the boy feel a mutual attraction, but they each have their own brick-strong reason not to embrace it. They are hiding huge secrets, and we already know that some secrets have the capacity of hurting you really bad...Bright Side is heart-wrenching, heart-warming and all kinds of epic. Kim Holden wrote a sweet, sexy, beautiful and poignant story that will touch millions of readers around the world.