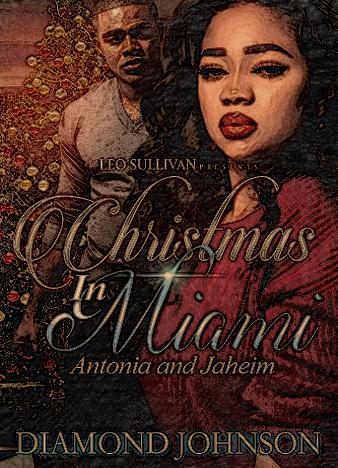 Diamond Johnson, the author of several bestselling books about strong-willed, independent and gorgeous black women, is back with Christmas in Miami, a brand-new urban romance for the ladies. Yep, Antonia and Jahiem are back, and, even though pretty much all of the secrets are out, there's still a lot of "heat" around.
In the previous novel, Antonia tried to make it work with Porsha and become a family with her, but that was easier said than done. The truth is - she's a young, successful woman who's doing great both with her career and her personal life, and there are a lot of haters in the hood, including her own cousin, Porsh. It's December 1st, and only 25 days are left until Christmas. So, what can possibly happen in less than a month? A lot, actually!
For example, Jah is getting ready to surprise his wife with something huge, and it's not just another gift like before. At the same time, Antonia herself has something in stores for the fans of Diamond Johnson! Just make sure to grab a copy of Christmas in Miami, make yourself a nice cup of tea/coffee and curl up on your nice, cozy sofa. It's snowing, the winter holiday is almost here, and you've got more than enough time to enjoy this sexy, stylish novel.
The Miami princess is back in town, and she's about to make some noise. Take one last ride with her and dive into a world full of love, hate, secrets, bonds, and everything in between. If you're a sucker for exciting plots, strong narratives, dashing black ladies and handsome men, this novel should be on your Christmas wish list. Or, better yet, wrap it with a ribbon and turn it into an awesome gift!