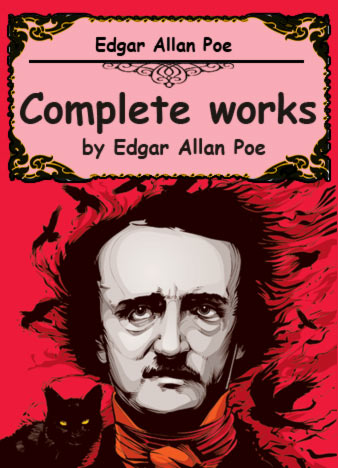 An intense spiritual search that characterizes the national USA culture of 1830-1850 became later one of the best traditions of American literature and art. Philosophical reflections on human nature and structure of the universe, mixed with the scientific sensationalism of the day, and a keen interest in the "dark" forces of the spiritual realm and the "devil of contradiction" in the human mind, brought to life the most bizarre of stories of Edgar Allan Poe. The writer created his novels in the "grotesques", and "arabesque" horror way.
Edgar Allan Poe (1809-1849) is not only the powerful storyteller and writer of great fiction stories. He is also a very talented poet, literary critic, and theorist of literature. In the interpretation of many biographers, Edgar Allan Poe is one of the largest American Romantic figures in the first half of the 19th century.
Holding a strong position in the same row with N. Hawthorne and H. Melville, Poe appears nevertheless an enigmatic figure, and in a very isolated one. To this day, scholars of his work are lost in the face of many oddities and contradictions of his life and a variety of interpretations, which lend themselves to his works.
In the critical literature, there is even the special term "mystery of Edgar Allan Poe." He is considered a mystic, rationalist, and esthete, the forerunner of decadence and modernism, singer of reason and madness.
"Myth about Poe" began to be created immediately after his death. His literary executor and friend Rufus Griswold stated publicly in the press, that Edgar was the repository of all sorts of vices and enormous pride.
Edgar Poe was born in Boston. Shortly after that, his father left the family; mother died two years later at Richmond. Orphaned Edgar sheltered by kind people; Edgar was taken care by a rich tobacco merchant John Allan. He wanted to make Edgar a merchant too, but without any success. One day boy grew up and revealed "bad heredity" of the Poe family, which always feared John Allan: Teen absolutely not interested in the export of tobacco and wrote poetry. In addition, during the first semester at the university, he managed to make a bunch of debt. Allan refused to pay them and took Poe from the university.