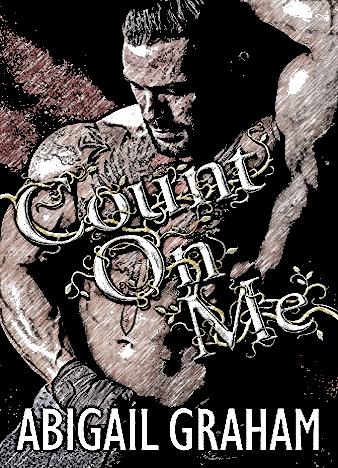 Conrad, a big, handsome man, saved Roxanne's life, and she can't thank him enough. She belongs to him now - he wants all of her to himself. Conrad wants Roxy to serve him, and, even though his bulky body and deep, sexy voice are both frightening and exciting, this kind of a relationship isn't something she's used to. He's not big for words and keeps to himself, which makes it almost impossible for the girl to learn anything about him, to "figure him out", so to speak.
They have a strong connection - there's no denying that - but what if this is just a fling, a temporal affection that won't lead anywhere? He keeps telling her that their bond is indestructible, and, despite the fact that he looks and acts like a monster sometimes, Roxanne can see that he's got a warm, kind heart capable of loving and caring.
At the same time, Conrad is hiding something from her, and the secrets that he's keeping might just destroy the fragile relationship between the two. The darkness that they're facing is the most dangerous thing they've ever come across, and it's gonna take trust, confidence, and love to beat it. Roxanne is both afraid and hesitant - this world is new to her; yet, her love for the man will conquer all.
Count On Me is a fantastic standalone romance that comes with a fine mix of passion, sexy scenes, mystery, fun, adventure, and thrill. As far as epic quick reads go, Abigail Graham's brand-new novel is just what the doctor ordered. Sit back, relax, make yourself a nice cup of whatever and dive into the magical world of paranormal romance. Fantasy and reality come together to create one of the best experiences of the year!