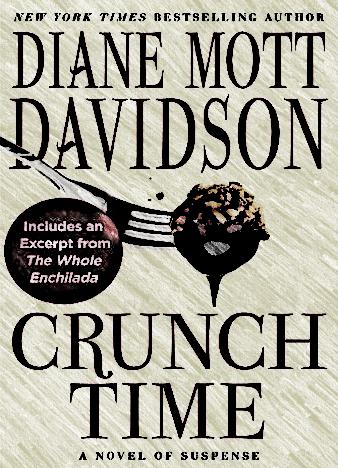 Hands down, when it comes to murder, mystery, suspense, ever-rising tension and valiant cops/detectives/investigators, Diana Mott Davidson is the undisputed champ, especially if there are some tasty culinary masterpieces involved. By the way, Crunch Time is the 16th (!) installment in the best-selling and totally delicious Goldy Schulz series.
So, if you're a fan of the impressive franchise, then you most certainly know Goldy, the fascinating caterer, and sleuth-wanna-be that always manages to get in all kinds of trouble. This time around she pokes her nose into a hazardous "buffet" that includes murder, arson, conspiracies and deadly killers. Wait, there are 9 super-cute puppies in the story, and that means you simply can't miss it!
Yolanda, the girl's BFF, in is some kind of a huge trouble, and Miss Schulz is pretty much the only person in the world that can help her. Yolanda's house gets burned to the ground, which forces her to move in with Ernest, the ex-cop. However, somebody shoots the man, and that's when Goldy realizes that there's no going back from this.
In order to survive and help out her friend, she'll have to put everything on the line and solve the case. Otherwise, she might be the next person lying dead on the ground. The critics are calling Davidson one of the greatest writers of our time and praise her for that unique mix of mystery/thriller, humor, and even romance. You won't find any eerie murder cases or mysterious girls with special powers in her books, but you most certainly will enjoy the amazing writing style, the lovely Goldy and all of her misfortunes.