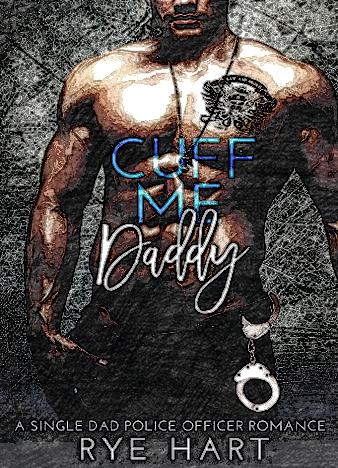 Cash is a decorated officer with the police department and always takes the most dangerous assignments. He's an undercover cop who's ready to do anything for his adorable baby girl. That's right - he's a single father - and he's as tough as they come. This assignment was supposed to be a piece of cake: to pretend to be a bartender.
The only problem is - he is to work for Starla, the most dashing and sexy woman in the whole city and he can never reveal his true identity to her because that would ruin the mission. So, what's Cash's assignment, anyway? He's trying to collect enough evidence to put her brother behind bars, and there's no telling how she'll react after she learns that a cop was working side by side with her this whole time.
That gorgeous body and those compelling eyes have the man going crazy. He even considers quitting his job and pursuing his own happiness with this lady, but he can't just leave his entire life behind for a woman. At the same time, staying focused on his assignment is getting harder and harder, especially given the fact that she's on his mind 24/7 and all the officer can think about is punishing her in the most delicious way.
The stakes are higher than ever for Cash, and if he fails the mission, everything he's been working towards will be lost. He can't risk his daughter's future, which is why getting the job done is imperative. That doesn't mean he won't try to get the girl, though...CUFF ME Daddy is a sultry, smutty and steaming-hot erotic novel with a gripping, fast-paced narrative, a great line-up of characters and a happy ending.