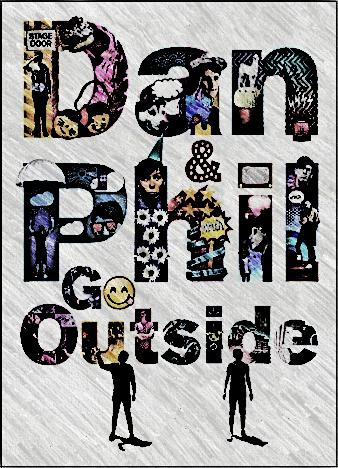 Dan and Phil used to be just two regular American teenagers who loved to talk about everything that happened in their lives on YouTube. But, pretty soon they became an Internet sensation and got millions of subscribers and international fame. They're actually pretty different, but avoiding any kind of human contact is one of those things that they definitely have in contact.
The boys really love spending days and weeks in their bedrooms without talking to anybody or even going outside for a nice walk under the sun. However, recently, they went on a worldwide tour, and that's when the real fun began. The fellas made tons of exclusive, first-hand, personal and super-hilarious photos, not to mention experienced some epic only-for-the-fans stories that will be greatly appreciated by the followers of the Dan and Phil phenomenon.
They've got a total of 10 million (!) subscribers on YouTube, and, given the fact that their previous book became an instant international bestseller, it's safe to say that Dan and Phil Go Outside will be an even bigger hit. This wonderful full-color book includes never-seen-before pics and intimate stories from both Phil and Dan.
Obviously, the content in this brand-new bestseller is intended for the teenagers/young adults, and the grown-ups won't be nearly as excited by all those inside jokes, notes, and insights. However, if you're a parent and want to see what the modern-day kids are all about, grab a copy of Dan and Phil Go Outside and dive into the diverse and complex world of contemporary young folks. It will be a pretty riveting read, that's for damn sure!