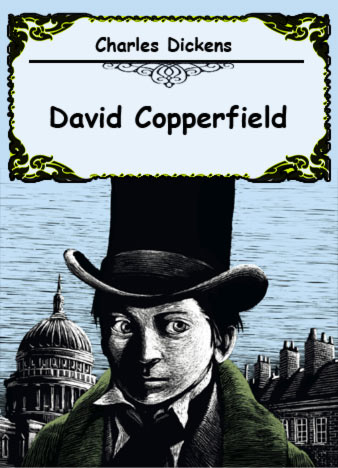 The David Copperfield is a highly autobiographical novel written by Charles Dickens and one of the greatest work of fiction in the English literature. This book, which author himself described as his "favorite novel," is especially famous for its convincing pictures of the humiliations and fears of childhood.
After an early death of his father David Copperfield lives with his mother and stepfather Murdstone and suffers greatly from his unethical and brutal behavior. His sister, of Murdstone and Mr. Creakle from his school are made him suffer too.
After his tenth birthday, David Copperfield is sent to work in the factory owned by Murdstone…
The plot is driven not only by the action, but more by the description of human failings, trials, and tribulations (apart from the childhood chapters, of course). Exemplary is this the episode of David's school friend James Steerforth and a simple girl Emily, which relationship can only end unhappily. But what makes the book tedious to read? The peculiarities of some people, such as Mr. Wilkins Micawber.
Everyone will find his favorite characters while reading this book. But even the less loveable characters, such as Rosa Dartle and Mrs. Steerforth can be memorable for some things. David Copperfield is a mature and very well written novel. It is an excellent picture of the 19th century, with great satirical moments. Dickens' humor is quiet melancholy. There you can find the numerous lovingly drawn characters and types, the atmospheric depiction of the not so good old 19th century London, etc.