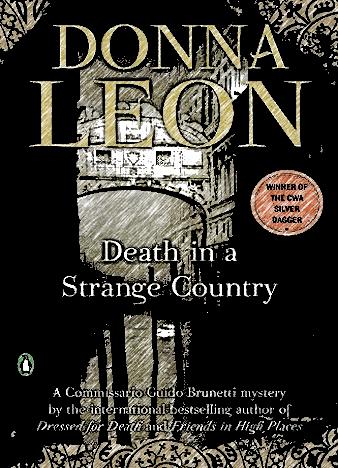 Looking for that perfect hard-boiled mystery thriller to get you excited after a hard day at work? Death in a Strange Country is your ideal pick, dear readers! Brunetti, a Venice Police detective, thought that this would be just another regular morning. However, when he witnesses a youngster's dead body being pulled out of a fetid canal, it all changes - rapidly.
The official investigation claims that it's just another case of brutal mugging. But, Brunetti is not so quick to jump to conclusions. Besides, robbery is one thing, but dumping a dead body in the canal seems a bit extreme. It's like the most convenient explanation for the cops; yet, the detective is set on figuring out what really happened.
And when they discover something in the poor fellow's apartment that hints the possibility of a high-echelon conspiracy, the good-old cop, Brunetti, becomes 100% convinced that some immoral folks from the country's elite are doing everything in their power just to cover up what's really going on. They've got a ready-made "solution" for the death of the young man. The biggest question is - will the veteran detective be able to reveal the dark secrets, lies, and cover-ups behind this crime, or is he simply too small to oppose the big bad wolfs?
Death in a Strange Country comes with a brilliant plot, a strong, fast-paced narrative, and an amazing atmosphere. Donna Leon proves once again that she's a gifted author and that when it comes to chilling mystery novels, she's one of the best writers of our time. If you love dark, twisty, gripping and rewarding page-turners, Death in a Strange Country is a must-have!