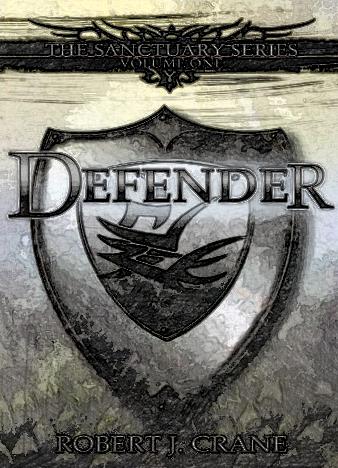 The world of Arkaria is a dangerous place, filled with dragons, titans, goblins and other dangers.
Those who live in this world are faced with two choices: live an ordinary life or become an adventurer and seek the extraordinary. Cyrus Davidon leads a small guild in the human capital of Reikonos.
Caught in an untenable situation, facing death in the den of a dragon, they are saved by the brave fighters of Sanctuary who offer an invitation filled with the promise of greater adventure.
Soon Cyrus is embroiled in a mystery - someone is stealing weapons of nearly unlimited power for an unknown purpose, and Sanctuary may be the only thing that stands between the world of Arkaria and total destruction.
Robert J. Crane was born and raised on Florida's Space Coast before moving to the upper midwest in search of cooler climates and more palatable beer. He graduated from the University of Central Florida with a degree in English Creative Writing. He worked for a year as a substitute teacher and worked in the financial services field for seven years while writing in his spare time.
Sanctuary Series
Book 1. Defender
Book 2. Avenger
Book 3. Champion
Book 4. Crusader
Book 5. Master