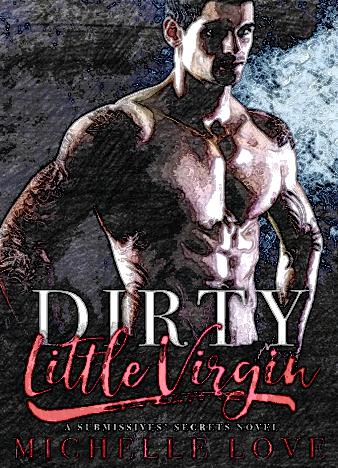 Girls in universities are supposed to be modest and big fans of studying, but some of them are just too dirty and naughty for all that nonsense. Jade, the main character of this extremely sexy novel, is a virgin and wants nothing more but to explore the dark and unfamiliar world of BDSM pleasures. She's only interested in it as research and is not planning to get herself into all kinds of sex marathons with a handsome Dom.
Writing about sex and the hidden pleasures of BDSM brings her to Pierce, a man with enough experience in the field to be called a professor. His task - to teach her about all the ins and outs of this world, not take her to his bed and show her what it feels like first-hand. But the mutual attraction is undeniable, and, even though they've just met, both Jade and her new "mentor" want nothing more but to dive into the world of forbidden pleasures.
Being a virgin and all, the girl is kinda scared of her own desires, but, with a man like Pierce, it seems like she can do anything. She's a feisty little hussy and keeps teasing the Dom with her gorgeous innocent body that's simply begging to be "handled". Her virginity is the sweetest thing that Pierce had the privilege of taking, but the fling doesn't stop there.
His whip, his skills in bed and that dominant alpha-male attitude make her fall in love with him, and Jade keeps coming back. Pain goes hand in hand with pleasure, and the young woman will have to learn to accept a little bit of hurt to get a lot of fun. The "agreement" is temporal, and all good things come to an end. What if they both want more? Dirty Little Virgin is an exceptional romantic-erotic novel with a strong emphasis on BDSM and everything that comes with it. If you love your novels dark, Love's riveting book will become your new favorite!