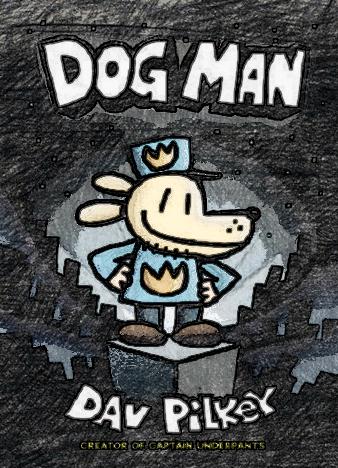 Dav Pilkey, a man who gave us all kinds of fascinating children's books, including the international bestseller, Captain Underpants, is now back with yet another thrilling series called Dog Man. Dav always manages to create smart, funny, super friendly stories that both the kids and their parents really, really love. So, who is this mysterious Dog Man, anyway? Oh, he's a real-world crime fighter, a hero, the savior of the day. He's half dog, half man, and his charisma, bright mind. and superb skills make the robbers and crooks run for their lives!
And how is he possible? Well, one day, Greg, a mighty police dog and his cop partner got into big trouble while on duty and were heavily injured. They couldn't survive on their own, so, that's when the force came up with the idea of a magical surgery that forever changed the odds in the fight against the criminals - the Dog Man was born, and he's hungry for justice!
This one-of-a-kind creature has the body of a full-grown human cop and the head of an awesome hound, and he's got both the skills and the muscles to single-handedly put an end to the terrifying things that are happening in the neighborhood and beyond. The question is, will he be able to stay vigilant and protect the people who rely on him, or will the call of the wild be too strong for him to stay focused and not run away?
That's what the young fans of Mr. Dav Pilkey's brand-new book and their parents will have to find out! Dog Man is just the perfect book for your children that you can both enjoy. It's educational, fun, and you won't be able to put it away. Captain Underpants is a phenomenal series, but Dog Man might just be the beginning of an even greater franchise...