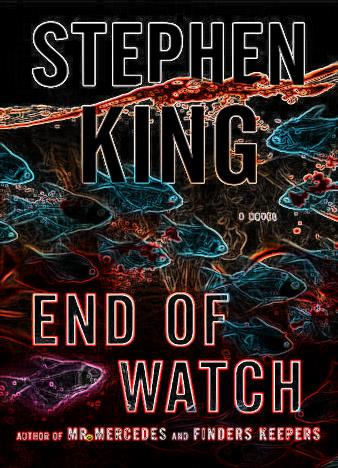 Read this book and enjoy the last installment of The Bill Hodges Trilogy written by Stephen King. The grand ending of the NY Times bestselling series.
This trilogy began several years ago with the Mr. Mercedes novel, which became the winner of the Edgar Award. The second book of the series Finders Keepers was a really good too. And now you have a chance to read the conclusion. Do not miss the End of the Watch novel (The Bill Hodges Trilogy Book 3).
In the Lakes Region Traumatic Brain Injury Clinic one bad man has awakened. His name is Brady Hartsfield. He was the perpetrator of the Mercedes Massacre. On that day, 8 people were brutally killed and same have received injuries. Brady has been in the Traumatic Brain Injury Clinic for 5 years. All that time he was unconscious. But not anymore.
Brady's doctors believe that a complete recovery is very unlikely. They are wrong. Brady is drooling constantly, but fully awake. Moreover, he has lethal powers. They allow him to do really bloody things without even leaving his bed.
The Bill Hodges Trilogy:
Book 1. Mr. Mercedes
Book 2. Finders Keepers
Book 3. End of Watch
Despite his medical condition Brady Hartsfield is in the game. He is back and thinking about revenge. Not only the retired police detective Bill Hodges will suffer greatly. The whole city will pay the debt for Brady Hartsfield.