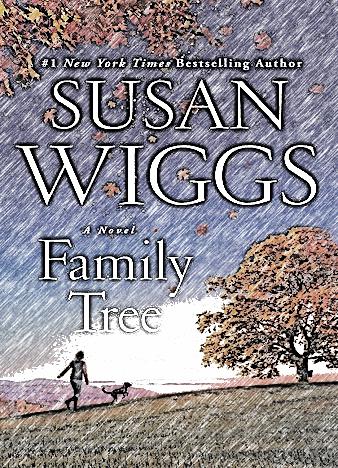 Susan Wiggs, one of the greatest writers of our time, is back with another powerful, emotional, charming novel about love, hate, loss, dealing with the past and hoping for a greater future. The author claims that sometimes the biggest dreams begin with the tiniest elements, and you can't really argue with that. Family Tree features Annie, the producer of a cooking show on TV who has it all, and she knows that her life is a blessing.
She lives in an amazing apartment in LA with her gorgeous husband, and she's pregnant with her first baby. She seems to be the happiest person in the world, but, in the blink of an eye, her perfect life is destroyed. And, when she wakes up after spending a whole year in coma, she finds out that she lost so much more than a year of her life.
Annie is wounded, broken, and she goes back to her old family house, hoping to get herself back together and figure out what to do next. Her divorced mom, brother and 4 young nephews and nieces that live in the house bring her back into the life that she left once and almost forgot about. The people she once knew and the boyfriend she once had are still living in the little town she left behind. Soon, Annie finds an old cookbook that her grandma wrote years ago and she "digs out" an ancient mystery that might just be the one and only thing that can save their farm.
Family Tree is a brilliant novel about a young woman who is strong enough to overcome all the difficulties in her life, forget about her past and dream of a wonderful future. It's a book about moving on, dealing with the past and regaining opportunities that life sends our way. Family Tree is a kind, warm, funny and sad story that will touch the hearts and minds of thousands of readers around the world.