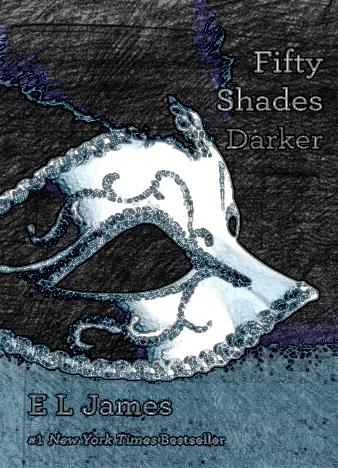 Daunted by the singular tastes and dark secrets of the beautiful, tormented young entrepreneur Christian Grey, Anastasia Steele has broken off their relationship to start a new career with a Seattle publishing house.
But desire for Christian still dominates her every waking thought, and when he proposes a new arrangement, Anastasia cannot resist. They rekindle their searing sensual affair, and Anastasia learns more about the harrowing past of her damaged, driven and demanding Fifty Shades.
While Christian wrestles with his inner demons, Anastasia must confront the anger and envy of the women who came before her, and make the most important decision of her life.
For those of you intrigued by the words "butt plug" or "fisting," half of you will enjoy your lucky day, because one of those is kinda sorta featured in this book. As it is, the only fisting we ever see - ever come close to seeing - is that of Ana's or Christian's hands in the others' hair. And that happens a lot. Not as often as Ana or Christian gasping, or Christian setting his lips in a hard line, or Ana biting her lip, or Ana coming undone, or Christian frowning.
Fifty Shades Trilogy:
Book 1. Fifty Shades of Gray
Book 2. Fifty Shades Darker
Book 3. Fifty Shades Freed
In fact, Christian's frowning is such a "thing" that, when Ana frowns, another character observes that she's turning into Christian.