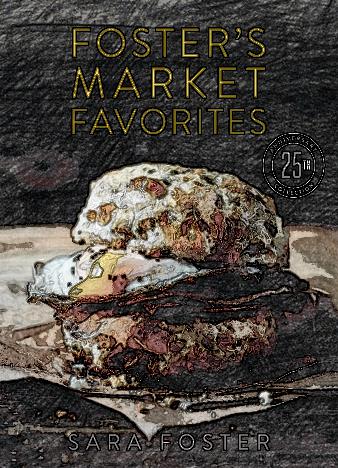 Sara Foster is one of the most famous chefs in the United States - she's loved, respected and has tons of prestigious international awards. She's been running an amazing diner in Durham since 1990, and the 25th Anniversary edition of her insanely popular Foster's Market Favorites cookbook comes with over 150 delicious recipes, the ones that keep folks coming back for more. 2, 5 decades later, Sara is still a big fan of simple, inspirational, and, of course, delicious cooking, combining the techniques from the past with some modern-day tricks.
You know what they say - when traditional and contemporary methods are in a 50/50 balance, you get the most amazing dishes ever. The author offers refreshing, healthy, uplifting meals that are easy to make and don't require any exotic ingredients, while still being special enough to surprise your friends/loved ones.
Yes, just like any great cookbook should, Foster's Market Favorites provides the readers with an overwhelming line-up of recipes for all tastes and purposes. So, even if you're not a pro at cooking, rest assured that you'll still find a meal or two that will suit your set of skills. The list includes one-of-a-kind dishes for the "trained" women and some easy-peasy quick meals that even the busy (and inexperienced) fellas can cook.
At the end of the day, Foster's Market Favorites is a wonderful collection of Southern recipes that combines traditional techniques with modern-day methods. Sara Foster had 25 full years to perfect her already-great cookbook, so, that's why critics from all around the world are calling this brand-new edition an ideal cookbook for the home cooks.