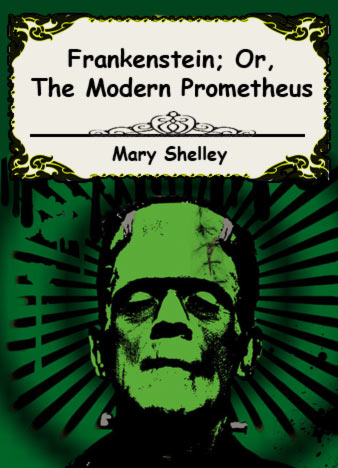 Not many horror characters can fascinate human imaginations as the memorable creature of Mary Shelley's novel. The full name of the book is Frankenstein: Or, The Modern Prometheus. What is so interesting about it? It is a worldwide famous story about the activity of Victor Frankenstein's scary monster. Also, it is about the mess this creation created in the mind and heart of other characters by its terrible look.
The Frankenstein's monster was so vivid, unforgettable, and unusual that it had inspired hundreds of writers and filmmakers. It is inspired them even in 21st century. It is amazing that this story was created and published because of the caprice of Lord Byron. One day famous poet asks his closest neighbors to write a ghost story each. One of them was unknown for world literature Mary Wollstonecraft Godwin. The history will remember her as Mary Shelley.
All brilliant poets can't write their scary stories. Only the Mary Shelley did the job. And she did it superbly. When she started to write her novel she decided that she "would speak to the mysterious fears of our nature and awaken thrilling horror — one to make the reader dread to look round, to curdle the blood, and quicken the beatings of the heart." Mary Shelley fulfilled successfully all this tasks.