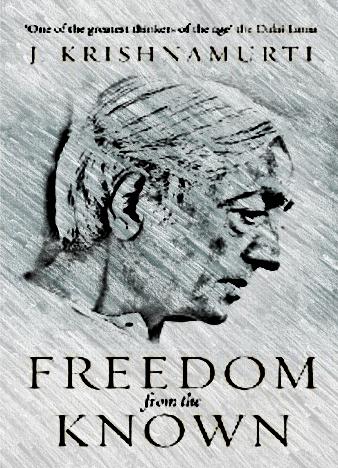 Jiddu Krishnamurti shows how people can free themselves radically and immediately from the tyranny of the expected, no matter what their age-opening the door to transforming society and their relationships.
The book contains excerpts from previously unpublished Krishnamurti talks selected and edited by Mary Lutyens. Lutyens was one of his authorized biographers and a lifelong friend.
He says that love is all important, and we must learn to be more sensitive and compassionate. Often, he talks about sitting and looking at a beautiful sunset, or a tree, or a bird in flight. These are simple things that are full of meaning if we just take the time to admire them. They are so beautiful that just for a moment you forget about yourself, and your "self" is the cause of all your suffering.
Though he rejects all organized religion, it just so happens that his remarks are quite similar to what a Buddhist would say. He's big on compassion, "meditation," and living in the present. But what is refreshing about Krishnamurti is his bluntness. He doesn't hesitate to call all religions "stupid" or "foolish" because they separate people, and that separation causes conflict.