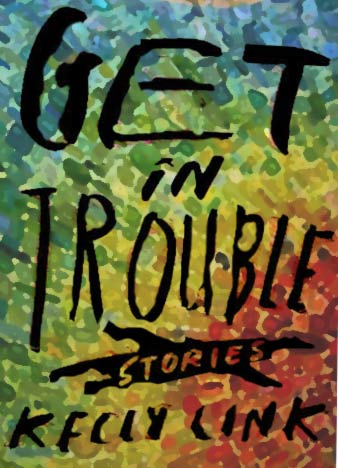 Kelly Link has been praised by Neil Gaiman as "our national treasure". Some critics say that she is a true and especially "darkly playful voice" USA fiction literature. As a writer, she has a unique ability to move her readers deep into rich and skillfully written worlds.
It is a collection of short fiction stories. Kelly Link is trying to explore in every each of them different and difficult questions of modern life and relationship.
In her short story "I Can See Right Through You" one middle-aged Hollywood star flies to Florida swamps. There he is shooting a ghost-hunting reality show for American TV. "The Summer People" is about American teenager try to serve as caretaker to mysterious neighbors. "The New Boyfriend" is a story about big trouble which happens at a birthday party when a girl opens her present box with a giant animated doll inside.
Get in trouble it is a collection of very different books. There you can find astronauts, natural disasters, evil twins, magical animals, superheroes, and etc. The Wizard of Oz included! Those stories are fantastical to the core. However, you can find and good part of humor in it