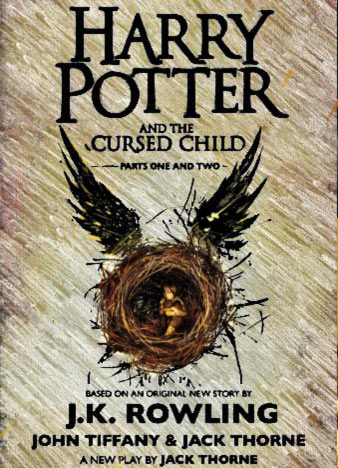 Do you want to know what happened after the last page of the 7th book of the Harry Potter series? Then you are on the right course. Harry Potter and the Cursed Child book will help you a lot in your "private investigation". It is the 8th story about Harry Potter's world and it tells us about what happened with the main characters of the series, nineteen years after the events of the Harry Potter and the Deathly Hallows.
Harry Potter and the Cursed Child based on an original story written by the creator of all seven books. But in this case, Joanne Kathleen Rowling wrote this story not alone. She was helped by John Tiffany and Jack Thorne. And it is not a novel in the traditional way. It is a play. So the readers can only enjoy the script in the published format. Or they may go to a theatre and see the play. The world premiere was planned on July 30, 2016. The first run of the play was planned in the capital of Great Britain in London's West End.
The plot of the 8th story about Harry Potter will blow your mind. It is a new story about bellowed character, but with one peculiar detail. Today he is a grown up. He was suffering a lot being a boy in the Hogwarts, and his life became not easier 19 years later. Today Harry works very hard at the Ministry of Magic, and he has a family – five and three children. He must feed them and prepare them for school.
If you want to know more – you must read The Official Script Book of the Original West End Production