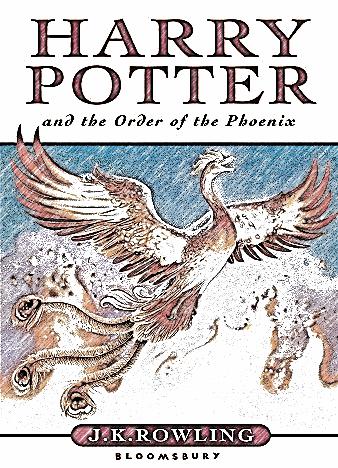 By tradition, The Order of the Phoenix, the fifth book in the bestselling Harry Potter series, follows the young wizard's 5th year at the Hogwarts School that taught him everything he knows about his powers, his legacy, and his destiny. Harry went through a lot in the previous 4 years, but the 5-year-anniversary is "special", because, Lord Voldemort, the most powerful dark wizard in the world and Harry's strongest enemy, is ready to make a devastating comeback.
Voldemort is the one that killed the boy's parents when he was just a year-old infant and left a scar on his forehead. Confronting this all-mighty lord of darkness is the one and only thing on Harry's mind, but, in The Order of the Phoenix he'll have to take care of some regular stuff, deal with the upcoming exams, and even attend the Ministry of Magic for the very first time.
The story begins with Potter using magic to save himself and the family that he's living with, but that's forbidden by the School, so, he gets expelled. However, they bring him back later on and soon he finds out that Voldemort is looking for an artifact that will make him unstoppable. The wizards think that it's a weapon, but nobody's really sure. The new book was released in 2003 and sold 5 million copies the first day it became available!
By the way, it's the longest novel in the series, so, if you're a fan of the young wizard and his adventures, that's certainly a big plus. Harry Potter and the Order of the Phoenix won several awards and received a lot of positive reviews, with the critics praising Rowling for keeping the narrative fast-paced and full of action and always introducing something new in each new book from the fan-favored series.