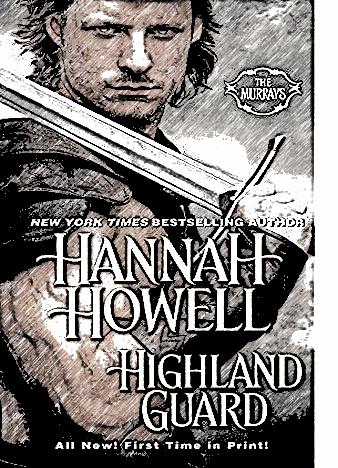 The Murray Family series has been around for a very long time, and, judging by the positive reviews and year-end sales charts, the fans can't get enough of it! Hannah Howell created a vast, immersive, breath-taking universe that the readers and the critics equally enjoy. Highland Guard is the 20th installment, and this time around, the stakes are even higher than ever before.
Lady MacQueen is in a desperate situation: the lies that allowed her to keep her kingdom from harm's way are now finally catching up to her, as a brutal kinsman is about to reveal all of her secrets. So, in order to protect her lands and people from complete annihilation, and to save her son from the sword, she has no other choice but to turn to the one man who used to mean everything to her.
His name is Sir Murray, and he lives by the code of honor and duty. Back in the day, Lady MacQueen's husband saved his life, so, he could never say no to the man's proposal to father a kid with the Lady. Obviously, he still has feelings for the gorgeous widow; in fact, his love and passion for her have only grown stronger, so, it's gonna be hard for him to stay away. Now he'll have to prove to her that his love is strong and real, that he's ready to commit.
To do that, he must help her overcome her biggest fears and to put everything she holds dear to heart at risk. Desperate times call for desperate measures. The Highland Guard is a wonderful historical romance novel that's got it all: love, passion, honor, duty, a fast-paced narrative and bright, brisk characters. Hannah Howell keeps raising the bar for her game-changing series!