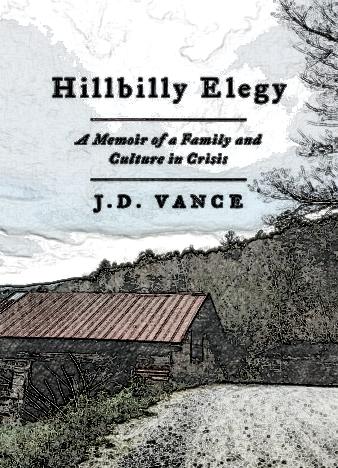 J. D. Vance, the author of this book, is a former marine, and in Hillbilly Elegy, he talks about the struggles that working-class American citizens have to deal with on a daily basis. It's a deep, intimate analysis of a cultural breakdown, a crisis in the system. We all know that the working class has been slowly, but steadily disintegrating in the last 4 to 5 decades - we heard it on the news and read about it in the papers countless times - but nobody ever had the courage and the passion to write a whole book about it from a first-hand experience.
The author is a Yale Law School graduate and offers an honest, down-to-Earth look at the real problem that this nation has to deal with. He was born in a place where the social and moral decline has been a part of people's lives from the very beginning. J. D. Vance shares a few stories about his grandparents, stating that they were very, very poor, but kept it all together thanks to love and passion.
It all began in Kentucky, the post-war United States, and they left their hometown and moved to Ohio, hoping to start a new life without poverty and despair following them every step of the way. The Vance family did everything in their power to make sure that their son, the author of this book, would have a chance at a bright, happy future. At the same time, they could never truly escape from the horrors of reality and poverty, alcoholism, brutality and desolation were still a big part of their "new" lives. And even their grandson still feels the presence of his family's demons, despite the fact that he's constantly trying to move on and forget about all that.
Hillbilly Elegy is a heartwarming memoir, because, even though it's all about poverty, despair, and pain, the author's humor and belief in the greater good make you feel like everything's going to be alright at the end. The American dream is lost and never to be found, but we can still bring it back.