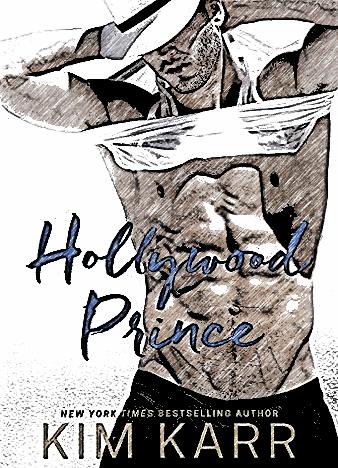 This is a sweet, hilarious, naughty and extremely sexy romantic comedy slash erotic novel for the ladies. The book's got everything to turn you on and ignite your heart on a cold winter night. You can finish the book in one day, but it will linger on long after you put it away. The chemistry between the main characters is steamy and off-the-charts, which makes Hollywood Prince a must-have for the fans.
Brooklyn is a modern-day prince, a playa, a hustler and a womanizer. He's got a best friend, and his little sister is off limits - obviously. However, he can't make himself stop thinking about her in...sexual ways. Yep, it's not cool at all, but he doesn't even care anymore. All he can think about is her lush lips, curvy body, and naughty smile. He's never been head over heels for a woman, let alone a young girl, but Amelia is driving him insane!
As for the little minx, she's always been idolizing her big bro - he's like her father, brother and best friend all at the same time. So, falling in love with his BFF is pretty much the worst thing she could ever do. She knows that very well, but he's just too handsome to pass on. It takes him one look to make her forget about the rest of the world and dream about being alone with him in one room.
No other man has ever been able to make her feel like that, but Brooklyn is different. Yes, she wants him, and, judging by the way he acts around her, he wants her too. Eventually, they give in to this insane affair, but strings, baggage, and messy endings are not really for them. Well, that's what they think. Brooklyn and the girl know that this can't go on forever, but walking away is the hardest thing to do.