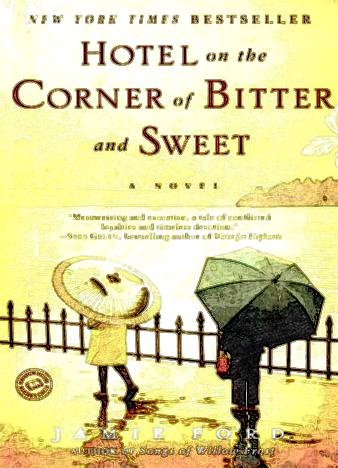 Jamie Ford in his best-selling book " Hotel on the Corner of Bitter and Sweet," tells us an amazing, beautiful and touching love story.
It begins when a Henry Lee oversees the reopening of the old hotel "Panama", whose doors were closed forty years ago. The protagonist is overwhelmed with feelings, and he remembers the events of the forties. Then his world was full of hatred and anxiety. His father had died in the events of the war with Japan, moreover, nobody wanted to talk with Henry because he was the only Chinese boy at a school. The streets punks did not like young Henry Lee especially.
Everything is changed when the protagonist starts working in the "Hotel on the corner of Bitter and Sweet". There he meets a young Japanese girl, Keiko. She looks at the world positively and try to think about the problems less. Thus begins the love story, which will pass the war ...
But their feeling was seriously tested. After the bombing of Pearl Harbor, all Japanese-Americans were sent to camps. So Henry and Keiko found themselves on the opposite sides of the barbed wire. In that setting begins a romantic and unpredictable story which will last throughout the war...
Amazing Jamie Ford's novel became an instant best-seller, repeating the fate of "The Kite Runner" by Khaled Hosseini. Millions of copies were sold.