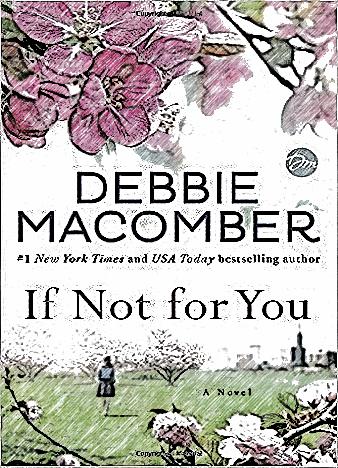 Whenever you see Debbie Macomber's name on the cover of a book, just know that you're in for a lovely treat. This woman is a genius when it comes to heart-warming and touching romantic dramas. If Not for You is a powerful, emotional, poignant novel about hard choices and the consequences that we are forced to live with.
Beth found the strength to take charge of her own life thanks to her loving-yet-controlling mom and dad. She moved from her hometown to Portland to meet her spirited aunt and to start a new life. Beth found a great job - that of a high-school music teacher. She really loves to teach, and this is like her dream job. And soon, she met Sam, a rough-tough, tattooed bad-boy with an attitude that makes all the girls go crazy.
If not for Nichole, her BFF, she would have never even noticed the guy. He's pretty much the worst nightmare for the girl's caring parents. In turn, Beth is not the usual type for the guy either, but a tragedy brought them together. One day, she left work early and got into a car crash. Sam watched it all happen and rushed to Beth's help. He stayed there with her until the docs arrived, and that is when they saw each other - for real this time.
Slowly, they started to fall in love with each other, and Sam found himself doing all kinds of "weird" things, like checking on her every single day, playing something on his guitar to lighten up her mood, et cetera, et cetera. What started as a friendship turned into a mutual attraction that changed both their lives. If Not for You is exactly the kind of a novel that you can read while curled up in your cushy chair and drinking a nice cup of tea/coffee.