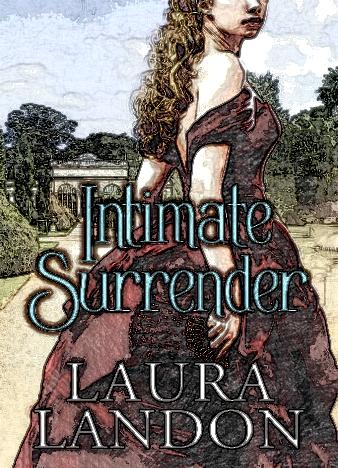 When it comes to historical romance, Laura Landon is one of the most respected, esteemed and critically-acclaimed writers of our time. Intimate Surrender is the breath-taking story of Hannah, the unbelievably beautiful young girl who never planned to fall for that mysterious fella. Well, yes, she did dream of meeting the perfect man that would sweep her off her feet, but he most definitely wasn't a curate in her fantasies.
Yet, she does fall for a vicar, and there's nothing she can do about it. When she first meets him, he dazzles her with a very special kind of warmth, kindness, and tenderness. Rafe mesmerizes her with his attitude, but soon she discovers that he's not just the king of her heart now, but also the ruler of her destiny. He can single-handedly destroy the young dame, especially after he learns the real truth about her.
For many years, the bloke's family has been desperately trying to find just the right girl to become his wife. They want to see him happy and settled down somewhere nice. However, no woman could ever interest him enough for Rafe to want to leave everything behind and spend the rest of his life with her. But, it takes him one quick look at the lovely and breathtakingly gorgeous Hannah to make his heart beat faster than ever.
She strikes him with her charm, love, happiness and joy, and he forgets about all of his duties and starts pursuing her. Waterford is confident that he knows everything there is to know about her, but Miss Bartlett is hiding a huge secret: she's the owner of the city's biggest brothel! Intimate Surrender is a brilliantly-written, engaging, exciting and provocative historical romance for the fans of the genre.