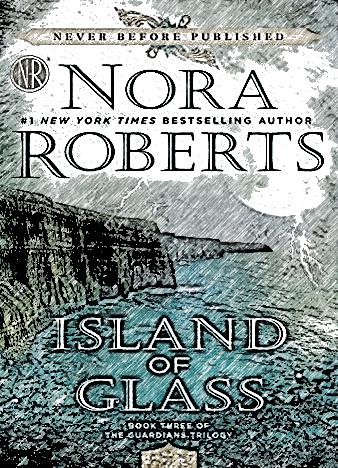 If you're a fan of modern-day fantasy with wizards, witches, werewolves and such, then you probably know about the Guardians Trilogy series by the best-selling Nora Roberts. She always comes forward with those epic plots, strong narrative, amazing characters and a few twists to keep you up on your feet for the whole ride. As for the Island of Glass, it's the 3rd and the final chapter of the trilogy, the grand finale, if you will.
The 6 guardians travel to Ireland to find and grab the Star of Ice. At the same time, the immortal, Doyle, has no other choice but to confront his own horrible past. More than 3 centuries ago, this man "sealed off" his heart, but his spirit, the soul of a warrior, is still striving for the wilderness. And Riley is probably the only person in the world that truly understands what he's going through.
She's got her own beast that she's constantly trying to keep on a short leash. She's an archaeologist, and, for some reason, the dark goddess herself wants to get a piece of her. Yes, she's not just after the stars or the blood of the 6 guards. So, while desperately searching the history of Ireland, trying to find something that would lead them in the right direction, the girl will have to tame her inner wolf, her nature, and admit to herself that she's got strong feelings for Doyle.
There's nothing she can do about it; besides, his strength will give her the necessary nudge to embrace love and to save all 6 guardians...the Island of Glass is one of the best fantasy novels of the year from America's favorite writer. If you're a fan of the genre, you simply won't find a better book to enjoy on the holiday.