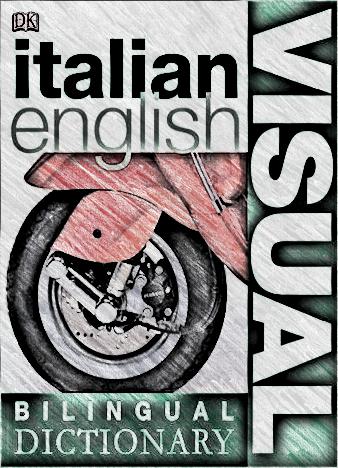 Look and learn - the quick and intuitive way to learn and recall everyday vocabulary in Italian.
Whether for business or leisure, this introduction to key vocabulary covers a range of subjects from food and drink to sports and leisure.
With scenes and items from everyday life clearly labelled, it's easy to find the words you want in this dictionary that shows you what others only tell you.
Using full color photographs and diagrams, the book's 360 pages offer fairly comprehensive groupings of nouns with appropriate verbs and some idiomatic phrases for the different categories of People (body parts, expressions, family) Appearance (clothing and grooming), Health (ailments, exercise), Home (house, workshop, decorating, gardening), Services (emergency, banking, telephone etc.), Shopping(markets, florist, pharmacy, etc.), Food (fruits, vegetables, dairy, etc.), Eating Out(restaurant, breakfast, lunch, dinner, etc.) Study (school, science, math etc.), Work (office, computer, farm, etc.), Transportation (roads, cars, trains, buses, planes etc.), Sports (Soccor, basketball, hockey etc.), Leisure (arts, music, games, outdoor activities, camping, etc.), Environment (Space, the earth, landscape, plants, animals, etc.), and reference( time, numbers, weights and measures,maps, useful phrases etc.).