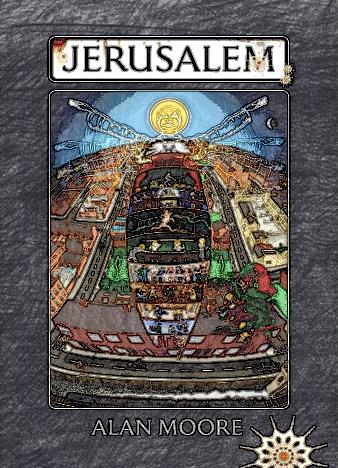 Alan Moore has always been a forward-thinking and groundbreaking author, and, pretty much every single book of his becomes an international bestseller. Jerusalem is his latest novel, and it's a brilliant story about life, death, faith, hope, and love. Einstein himself would be proud of Moore's tale with its fair share of kings, queens, saints and sinners. It's safe to say that Jerusalem is one of the most profound and complex books of the year, and it feels like just the perfect mix of social realism, science fiction, drama, and even children's dreams.
The characters are simply astonishing, and the cast includes the living, the dead, the heavenly creatures and the diabolic creatures right from the center of Hell. The novel is both tragic and hilarious, and, given the fact that Alan Moore has one of the most intriguing writing styles in the literary world, you can expect an exquisite, heart-wrenching and breath-taking tour into an alternative world that looks a lot like ours.
This universe is rich with ghosts, murderers, prostitutes, homeless people and everything else in between. Jerusalem is not your regular "drama story" or just the next philosophical novel. No, it's much more than that: the author created something truly outstanding, and, if you appreciate smart, funny, refreshing books, this one should definitely be on your list of must-haves.
It might be a bit hard and confusing as you start reading, but give it a little time - you'll fall in love with the world and the characters in no time! An overwhelming novel like Jerusalem doesn't always come around, so, this is your chance to dive into the exciting world of Alan Moore!