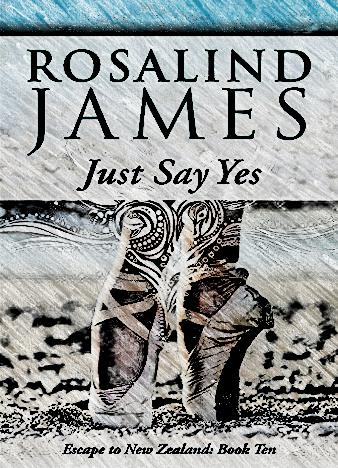 Kevin, a rugby superstar from New Zealand, is a rough, tough and brutal fella on the field, and that's what the fans love him for. But, off the field, the man is a pretty peaceful and nice guy. He can find a common ground with pretty much every single human being out there, except for his new tenant. She quite literally sets him on fire, leaving the poor dude with no other choice but to evict the poor thing.
hloe knows deep in her heart that every girl and every woman deserves to see her dreams come true. However, she can't afford to dream - the reality is a bit too harsh to live in a fantasy world. So, she's buried her dreams deep inside and forgotten about them. She had a ballet career, wanted to have a wonderful marriage, but now, on top of it all, she's loosing that gorgeous apartment with the breath-taking view of the sea.
The new landlord is kicking Chloe out - she can't actually figure out why - and now she's practically all alone with nowhere to go. Wait, she's also got a 3-year-old son to take care of! Common sense is telling Chole to hate the man that told her to clear the room, but how can you hate somebody like him?
Can a rugby champ, a man that's worshiped by millions of fans, and an ex-ballerina with no job and a kid on her hands fall in love with each other and have a happy relationship? Read the book and find out! Just Say Yes is a magnificent romantic novel with a healthy dose of steamy, hot erotica, which adds to its overall appeal. It's also funny, insightful and features the amazing New Zealand landscapes. If you love heart-warming romance, grab a copy of Rosalind James's new best-seller, relax, and enjoy it in your cozy chair.